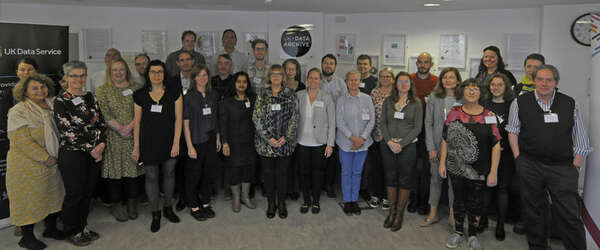 Data experts gather at UK Data Archive
Wed 9 Oct 2019
The UK Data Archive has hosted a gathering of some of the leading experts in data preservation and access in Europe.
The CESSDA Expert Seminar 2019 (CES2019) was a two-day event looking at the tools and services which data archives provide to help researchers use data.
30 delegates came from universities and archives all over the continent to share knowledge and learn about issues such as:
the conditions under which researchers access data
the tools service providers use when curating data
metadata – the information provided on what's contained in datasets
Read the whole article on the UK Data Service website.