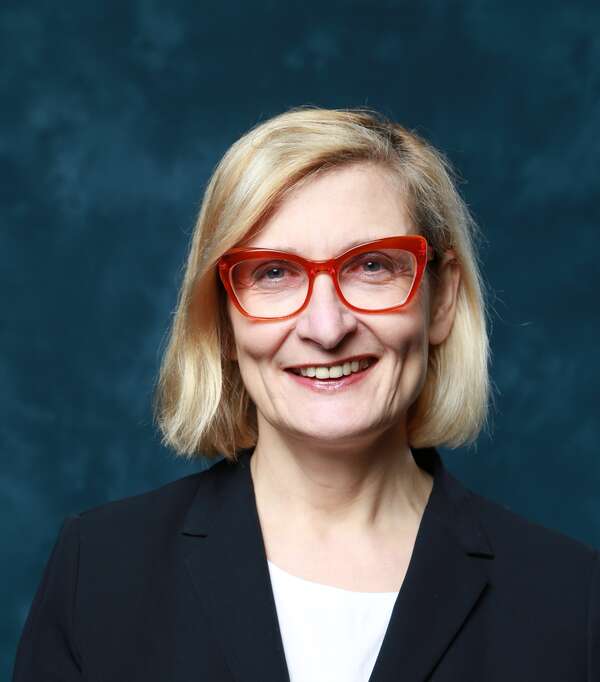 Dr Bonnie Wolff-Boenisch appointed as the new CESSDA Director
Fri 4 Mar 2022
Dr Wolff-Boenisch starts her five-year term as Director on 1 April 2022.
Dr Wolff-Boenisch has over twenty years of experience in international research organisations. She will leave the EU capital of Brussels for the fjords of Bergen.
The General Assembly appointed Dr Wolff-Boenisch after a unanimous vote in February 2022.
Helena Laaksonen, Chair of the General Assembly, said: "I am delighted to welcome Dr Bonnie Wolff-Boenisch to the CESSDA community. Her leadership and advocacy background in the European science and funding landscape makes her a perfect candidate for leading CESSDA for the coming five years."
Matthias Reiter-Pázmándy, Vice-Chair of the General Assembly, said: "As Chair of the Search and Recruitment Committee, I was happy to see the high interest in the Director position and the impressive expertise of the candidates. The applicants went through a thorough assessment process, and I congratulate Dr Bonnie Wolff-Boenisch for the new position as Director of CESSDA."
Dr Wolff-Boenisch contributed to the establishment of the international non-profit organisation Science Europe, which brings together the expertise of some of the largest and best-known research and research funding organisations in the world.
As Head of the Research Affairs division for the last nine years, she was responsible for setting and implementing strategic objectives for all research disciplines, including the social sciences. She led projects of high importance linked to changes in the research system, provided scientific advice for science policies and advocacy, and leveraged international and interdisciplinary multi-stakeholder networks from academia, industry, the European Institutions and Member States.
Before joining Science Europe in 2012, Dr Wolff-Boenisch led an EU-funded European Research Infrastructure (ESFRI) project at the European Science Foundation-Science Connect in Strasbourg, France. She did a PhD in Geochemistry at the Max Planck Institute for Chemistry and received an Executive Master in Management from ICHEC Brussels Management School.
Dr Bonnie Wolff-Boenisch said: "I am thrilled to join CESSDA in these exciting times. I am very much looking forward to getting to know CESSDA's member organisations and partners. The organisation has a lot to offer to the social science research community, and beyond, and I intend to make sure that its services meet the needs of researchers. I will use my expertise to build on CESSDA's successes and continue to promote the results of social science research to a wider audience."
Dr Bonnie Wolff-Boenisch follows Ron Dekker, whose mandate ended on 28 February. She will be based at the main office in Bergen joining a team of twelve staff members.
More information:
Dr Bonnie Wolff-Boenisch's profile on LinkedIn and on ResearchGate.