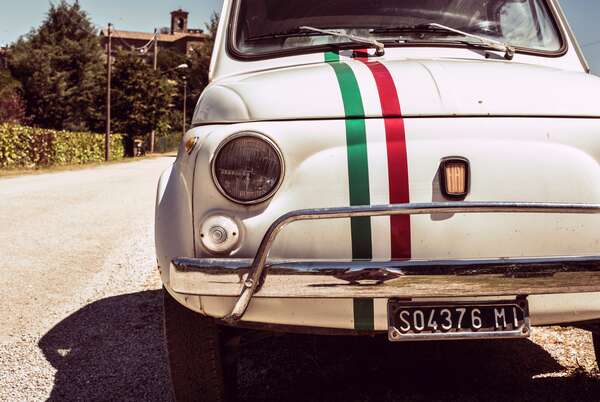 Tour of CESSDA – DASSI – Data Archive Social Sciences Italy
Mon 16 May 2022
This series of articles highlight each of CESSDA's national service providers one at a time. This time we hear from colleagues building up a social science data archive in one of our newest member countries: Italy!
Who are you and what role do you play in CESSDA?
DASSI (Data Archive Social Sciences Italy) is a Joint Research Unit composed of the Italian National Research Council (CNR) and the University of Milano Bicocca.
The University of Milano-Bicocca's unit is based in the Interdepartmental Centre UniData – Bicocca Data Archive, that is a joint project coming from eight departments of the University.
The project aims to create a centre for excellence in data sharing, enhance the secondary analysis and to promote the responsible use of data in social, economic, and environmental science studies.
When did your country become a member?
Italy became a CESSDA member in July 2021.
What does your organisation bring to CESSDA?
Italy has a long experience of collaboration with CESSDA, since its foundation. Italy participated in CESSDA PPP and CESSDA SaW EU-funded projects.
Staff at various research institutions have stayed up to date with CESSDA activities and have participated in e.g., CESSDA Widening workshops, one of them co-organised with CESSDA in Milan in 2018. They have also been preparing for membership, which was reached in 2021.
The national service provider DASSI has built up solid technical and archiving skills which were developed in a challenging national context. It is only in recent years that the data culture, especially when it comes to sharing data, has found its rightful place. DASSI brings this knowledge and experience to the CESSDA community.
What tangible benefits does your organisation get out of being a CESSDA member?
As a CESSDA member, Italy is recognised at an international level for its work on data archiving for social science research. Firstly, participation in a European Research Infrastructure guarantees high standards in the way we perform our work at a national level. Secondly, CESSDA membership increases our reputation and helps us to gain the trust of researchers. We can then grow our user community.
Our staff at DASSI can improve their skills in many different areas of research data and learn from peers across Europe. The collaboration between archives and involvement in CESSDA activities brings with it a wealth of opportunities for professional development.
Being able to participate in European projects is also an excellent opportunity to boost the quality of the services that we offer our users.
Which CESSDA tools and/or services are of interest to your organisation? (see list online)
Our organisation is interested (and is already participating) in activities related to the CESSDA Data Catalogue and the CESSDA Vocabulary Service.
Given the services that DASSI wants to implement in the future, we are also interested in the CESSDA European Question Bank, access to sensitive data, and in research data management.
The CESSDA Data Catalogue provides direct access to metadata of CESSDA service provider data. What is the most useful, desired, or FAIR dataset that the CESSDA Data Catalogue will facilitate cross-European access to?
The goal in the coming months is to ensure greater international dissemination of the data produced by the Italian National Institute of Statistics (Istat). These surveys are widely used by the Italian community.
However, they are often poorly described, especially from the point of view of FAIR principles. There are, at the time of writing, over 100 Istat studies in English in the CESSDA Data Catalogue!
How is CESSDA helping you to make your data compliant with the FAIR Data principles?
Even though we have been using the DDI standard for several years, the current distribution platform does not allow for FAIR compliance. Thanks to the support of CESSDA, and its training activities, we are now working to move our data to a new platform. Dataverse will allow for improved "fairness" of the data.
With the help of CESSDA service providers, and in particular FSD, we have been able to add our studies to the CESSDA Data Catalogue. There are over 1,700 studies from Italy in the CESSDA Data Catalogue! This makes our data more easily accessible to the international community.
Which CESSDA training events or resources do staff in your organisation recommend and why?
Our staff recommend training opportunities in data management, especially anonymisation and qualitative data ingest (see CESSDA Data Management Expert Guide).
Learning how to use specific tools for data distribution and analysis are also key areas for us. CESSDA training activities help us respond to the needs of our users and allow us to implement new services. Other relevant training areas are new kinds of data, such as social media and big data.
We regularly check the CESSDA training website for training webinars and events.
How do you see CESSDA supporting you in 2022?
We are already part of the CESSDA mentorship programme 2021–22. FORS, in Switzerland, is helping us to define all the necessary documentation to carry out our core activities as a CESSDA service provider. We will most likely need support in configuring our deployment platform (Dataverse) in the coming months.
More information: