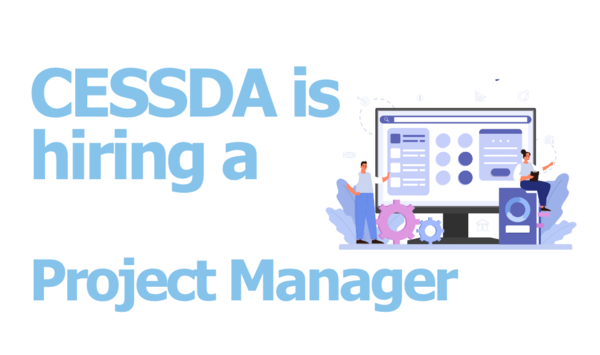 CESSDA is hiring a Project Manager!
Mon 16 Oct 2023
We are looking to hire a Project Manager to work at CESSDA Main Office in Bergen, Norway. Join our team!
Project Manager
The Project Manager supports the Head of Project Management in all stages of the successful administration and management of EC grants. He/she ensures effective management and implementation of a portfolio of currently contracted EC projects. The Project Manager will represent CESSDA in project meetings and contribute to CESSDA´s visibility during the project´s implementation.This is an excellent opportunity to contribute to the development of an international research infrastructure at the interface of scientists, service providers and member states' representatives.
Find out more about the position:
Vacancy advertisement Project Manager
Share advertisment on LinkedIn
Deadline
The vacancy is open until filled.
Short-listed candidates will be first interviewed virtually. Successful candidates will be invited to Bergen, Norway