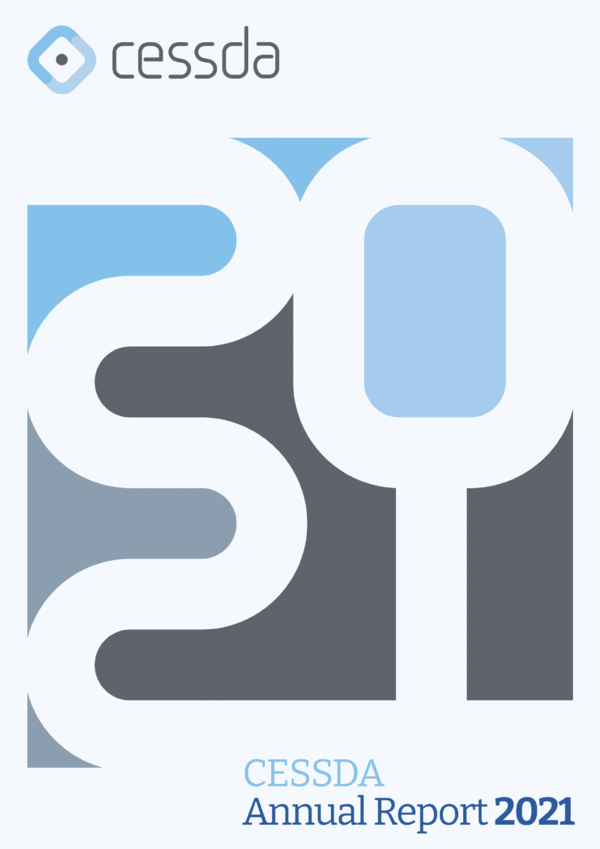 CESSDA Annual Report 2021
Wed 21 Dec 2022
Take a look at our latest annual report to learn about our activities and achievements in 2021. Discover our new "Highlights" section.
"In 2021, CESSDA Service Providers actively supported researchers in archiving and disseminating data on social phenomena related to COVID-19. This was done as part of their regular services and in some cases through special initiatives. At the time of writing, there are 558 studies in English with the keyword "COVID-19" in the CESSDA Data Catalogue. This shows that CESSDA's actions have delivered results and the data collection keeps growing.
"CESSDA is about research data, but it is also about the variety of expertise that is needed to preserve data for reuse, whether it is about COVID-19, migration, child well-being, or another topic of interest." – Helena Laaksonen, Chair of the General Assembly.
"As the new Vice-Chair of the SSH Open Cluster, I look forward to leveraging the results from SSHOC to continue to transform the social sciences and humanities data landscape." – Dr Bonnie Wolff-Boenisch, Director of CESSDA.
The CESSDA Annual Report 2021 covers governance, consortium activities, communications and outreach, strategic partnerships, as well as "CESSDA and researchers". It also presents the financial information of the past year and a future perspective.
All of our annual reports can be consulted under "Documents and Publications".