CONSORTIUM: 22 Beneficiaries
CESSDA ROLE: Partner
DURATION: 2021 – 2025
BUDGET: EUR 4 988 915
AGREEMENT NO. 101008589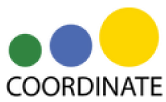 COORDINATE will begin to fill the serious and extensive gaps in the availability of robust and suitable data for the monitoring and evaluation of child wellbeing in Europe.
COORDINATE will:
Facilitate improved access to international birth cohort panel and cross-sectional survey data
Extend the consortium network to maximise EU and European coverage for a future Europe wide accelerated birth cohort survey
Undertake joint research in the form of a large-scale cohort pilot survey using a harmonised instrument and research design in key European countries.
The infrastructural community initiated by COORDINATE will benefit from enhanced access to current infrastructural data platforms.
CESSDA's involvement
CESSDA has three Service Providers participating in the project: