CONSORTIUM: 15 Beneficiaries
CESSDA ROLE: Partner
DURATION: 2021 – 2025
BUDGET: EUR 2 000 000
AGREEMENT NO. 101008503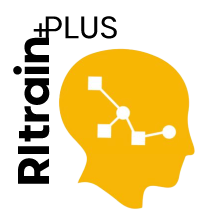 Research Infrastructure Training Plus
Research Infrastructures (RI) are standing pillars for excellence in science and a vital element for the realisation of the European Union as a knowledge-based society.
Together with Core Facilities (CF) – existing in many universities, academic research centres and national nodes of distributed RI – RI are also major actors in the implementation of the EU Open Science and Open Innovation strategy and a major factor for its success.
As RI and CF increase in importance, questions about how to organise, maintain, manage and finance them have become a major topic for funding and research organisations.
This Project brings together, for the first time, research infrastructures, core facilities, business management Schools and European universities, in a new innovative concept to transform the access and empowerment of human resources for national and international scientific facilities in Europe.
The overarching goal of RItrainPlus is to design and deliver a training programme to fulfill the competency requirements for the current and future managers of European RI and CF.
CESSDA's involvement
CESSDA has three Service Providers participating in the project:
University of Ljubljana, Faculty of Social Sciences, Social Science Data Archives (ADP)
Swiss Centre of Expertise in the Social Sciences (FORS)
Johannes Kepler University Linz (AUSSDA-UL).
The RItrainPlus's innovative Staff and Knowledge Exchange Programme facilitates staff exchanges between different RIs.